The Prudential April InTouch Newsletter for Park City, Deer Valley, and Canyons Real Estate.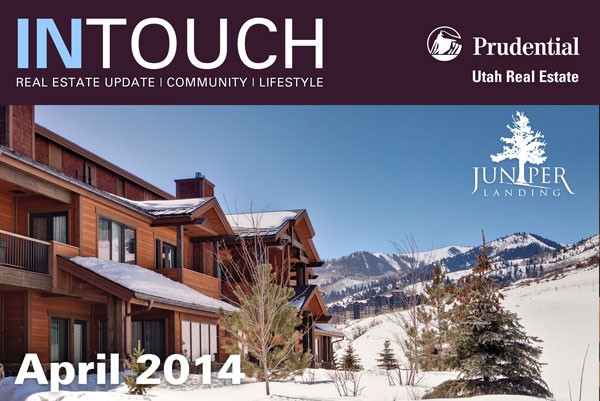 A recent survey of over 50,000 real estate professionals reports a consensus view that home prices will continue to increase moderately this year, at a median rate of 3.9%. Tight credit conditions and conservative family budgeting may limit price increases, but the real estate market will continue to grow in strength. As evidence of this, properties are currently selling more rapidly — the median of days on market has dropped to 62.
According to the report, "Access to credit" was often cited as a deterrent to home buying. About 13 percent of REALTORS® who did not close a sale in February reported having clients who could not obtain financing. Other professionals found that the combination of rising prices; higher interest rates; and added fees such as FHA's up front and continuing mortgage insurance premiums has eroded affordability. Modest job and income growth and difficult underwriting standards have also held off prospective buyers.
Fortunately, Utah's economy is projected to grow steadily and more rapidly than the national average. The state's real estate market will most likely experience a 3 to 5% increase in home prices due to a stabilizing economy, statewide business growth, and historically low inventory.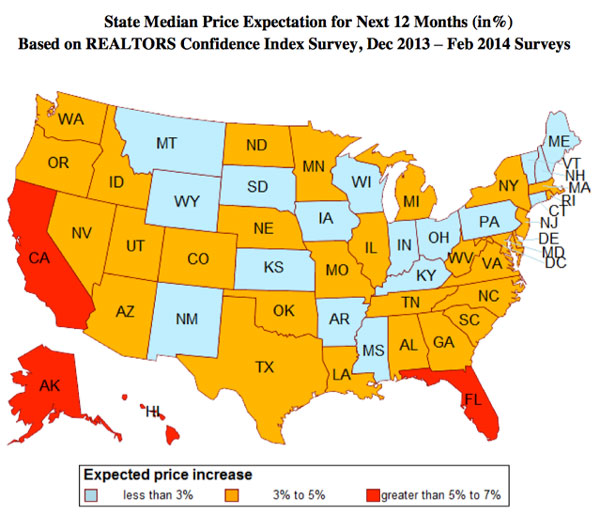 Prudential Utah Real Estate lists and sells more exceptional Park City properties than any other brokerage in the area. We know how to price, market and negotiate extraordinary homes. Please contact your Prudential Realtor® to sell or find your Park City home.
Development News
Juniper Landing is a luxury community located at the lively base of Canyons Resort, just 35 minutes away from Salt Lake International airport. Juniper Landing residents enjoy private ski-in/ski-out access to Canyons Resort (one of the top ten resorts in North America) and are within walking distance to free live concerts, fine-dining options, the farmer's market, and other special events.
These modern residences feature granite finishes, vaulted ceilings, private two-car garages, central air conditioning, Viking appliances, fireplace living areas, individual hot tubs, and come fully furnished.
Market Area Spotlight
Upper Deer Valley's market remains robust. While home prices continue to increase, condominiums are selling for less than last year, making them good investment options. Since January, Upper Deer Valley homes have had an average selling price of $6,400,000, up from $3,200,000 at the same time last year. In contrast, sold condominiums had an average selling price of $1,200,000, which is down from $1,700,000 last year.
Stein Eriksen Residences Update
Stein Eriksen Residences have seen a tremendous amount of activity since their initial winter release and are offering new additional product. Due to the success of the previous reservation phase, developers have decided to release the final building. The current 37 reservations are expected to convert to purchase contracts in June, and the project will be constructed en masse with no phasing starting this summer. Completion for the condominium buildings is estimated at twenty months.
Link to Stein Eriksen Residences.
Park City Community News
Pond Skimming, Spring Gruv at the Canyons!
Spring arrived in time for the 7th Annual Spring Gruv Pond Skimming competition at the Canyons Resort. Competitors wore outrageous costumes and wielded elaborate props to the delight of the large crowd of enthusiastic spectators. A few contestants managed to cross the length of the constructed pond while others elected to make a splash entrance. The annual Gruv event marks the beginning of the spring season calendar of events.
More Spring Events:
4/5 Olympic Parade of Athletes Main Street, Park City, 5pm
4/9 – 4/13 IFSA North American Junior Championships at Snowbird Resort
4/18 – 4/20 Utah Barrel Racing Association Summer Series 415 Southfield Rd., Heber City
4/20 Park City Mountain Resort's Annual Easter Egg Hunt and Celebration
4/26 Red Butte Gardens Tree Tour – Red Butte Gardens, 10-11:30 am