Park City Utah & Deer Valley® Real Estate
Berkshire Hathaway HomeServices Utah Properties
Park City offers a variety of areas to choose from, Deer Valley® includes the neighborhoods of Deer Crest, Silver Lake, Snow Park and Empire Pass. Park City real estate includes Old Town, Park Meadows, Thaynes Canyon, and Prospector. Snyderville Basin includes Kimball Junction, Glenwild, Silver Springs, Ranch Place, Jeremy Ranch, and Pinebrook. Rich Fine and The Fine Team sell homes and condos in and around Park City and Deer Valley®, Summit and Wasatch Counties, Soaring Hawk, Bald Eagle & Evergreen, American Flag, The Colony at White Pine.
Search Park City Real Estate
Deer Valley® Real Estate
Rentals in Park City & Deer Valley
Market value of your property
Real Estate Listings e-mailed to you
Mobile App for Phone or Tablet
Homes in the Park City Area
Park City Real Estate including Deer Valley®, the City of Park City, and the Snyderville Basin. Find Park City homes for sale by size, price, and location. FineProperty.com has Park City Real Estate also.
Deer Valley® Real Estate
Deer Valley® offers some of the finest luxury ski real estate in the world. Deer Crest has the St Regis, Empire Pass has the Talisker Club, Silver Lake has Steins & Bald Eagle.
Money, Taxes, and Documents
Looking to qualify for a loan? What are the taxes? Are there fees to rent your home by owner in Park City? 1031 exchanges, second homes and primary residences.
How and why to HIRE us
Review the basics of Buying and Selling Real Estate, Agency, contracts, market analysis. Park City real estate area map. Put Berkshire Hathaway to work for you.
Rich's Facebook page
Find out about your Realtor, you'll be working closely with them. Follow FineProperty on Twitter, Facebook, YouTube, and Google+.
Condos in Park City & Deer Valley®
Deer Valley® condos are some of the most popular with buyers, but Park City Resort and The Canyons ski area offer plenty of options as well. Information on various developments and condo projects.
New Construction and Land
New Construction homes and condos in the area, new warranties, new colors and finishes, make it your own way. A treat at every price point.
"Local's Only"
Updated Events from around town, Mountain Trails maps, the local Park Record newspaper, Sundance, dining, nightlife, maps, and more. Request our newsletter and weekly Deer Valley updates.
Relocation & Jobs
We'll help you find a qualified agent through our Prudential relocation network. Relocating to Utah? Check out Utah Job Search links.
About The FINE Team
Rich and Joel Fine, local experts following in their father Lew's footsteps, dedicated professionals, offering consistent buying and selling services. Ask around!
Browse Communities
Search all Park City Deer Valley real estate listings for sale, bookmark us. The static pages on this site are updated monthly. All of Park City's real estate listings are updated daily, dynamically, much at RichFine.com. Park City Real Estate listings.
The experienced professional Park City real estate agents of the Fine Team look forward to showing you homes, condos, and land in Summit County.
The premier website for Park City Real Estate and Deer Valley Utah Real Estate by a local Park City Realtor. Park City Real Estate at it's Finest!
Park City struck it big in silver in 1872, and has grown in to a real estate ski mecca. The first Park City ski area opened in 1946, and the first ski in out homesites in Park City and Deer Valley were barely a dream. Park City homes seemed to blossom in the 70's, my father Lew started selling real estate in Deer Valley and Park City in the 80's. The Fine Team for Park City homes took shape in the 90's when I joined the real estate firm of Jess Reid Real Estate. Then Park City, Deer Valley, and Salt Lake hosted the 2002 Winter Olympics. A dip in Park City housing values kept us from being too overblown in what is now a weak economy.
Park City, Deer Valley and the Canyons homeowners support over 80 restaurants, 3 Top ski areas locally, and many more within an hours drive. Our town has over 30,000 visitor beds available for rental. During the off season, Park City and Snyderville Basin are home for less than 20,000 residents. Over 850 are Park City and Deer Valley Realtors.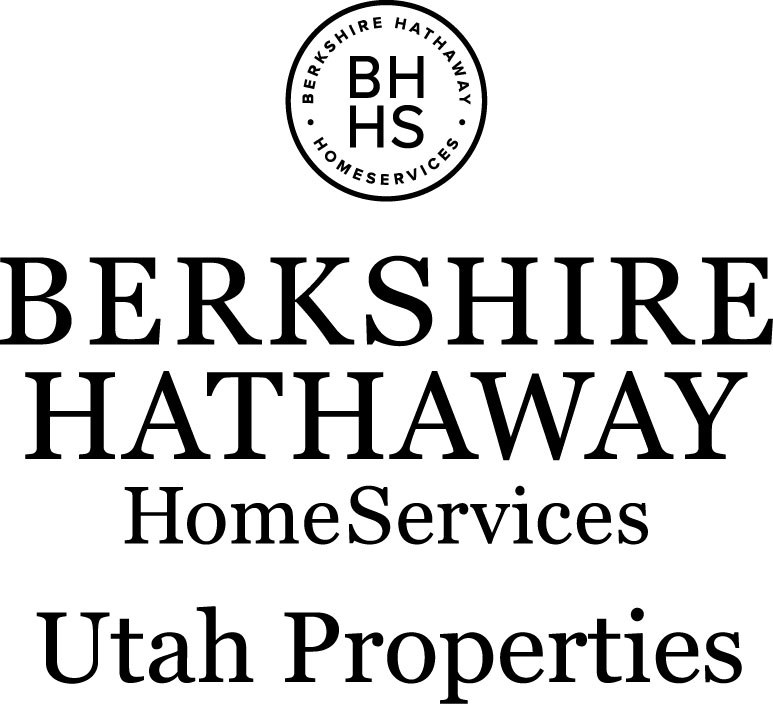 In 2009 The Fine Team moved to Prudential Utah Real Estate, now Berkshire Hathaway HomeServices Utah Properties, that's a mouthful. If you have an interest in buying real estate in one of America's premier year round resorts and home to the 2002 Winter Olympic Games, contact Rich, Joel, and Lew Fine after viewing the fine properties on this site! Park City and Deer Valley have numerous ski Condominiums and Homes in every price range. Not just great Skiing, but a GREAT Lifestyle. FineProperty WebMail.
A few Park City homes for sale